Israel Study Trip Information
Gateway has reserved a Study Trip with the team from Christian Travel Study Programs, Inc. [CTSP] for the dates of February 27-March 10, 2021!
So, what are the NEXT STEPS that you can take to secure your place on the Israel 2021 team? This trip, led by Dr. Randy Smith, along with seasoned Israeli guides, is a rich study experience, much more than a typical tourist trip. Please read on, through the links and files attached!
Next Steps:
1. PRAY! Ask the Lord for WISDOM in this venture. When you receive a "Thumbs Up", start saving shekels!
2. Pricing & more specifics will be available by March 2020, but you will be able to register & hold your space before then. [Registration $ refunds are given, if needed, when final trip price is released.]
3. There are multiple variables that factor into the cost of the trip, with fluctuating airline competition at the top of the list! There is no way to know what the AIR COSTS are at this time, for 2021! Feel free to check out current trips offered via the CTSP website…where you can also READ MORE about this ministry.
https://christiantravelstudyprograms.net
4. Follow/Like CTSP on Social Media, to stay in tune with activity from Israel, & other adventures!
https://www.facebook.com/christiantravelstudyprograms/
5. Place the TRIP DATES on your calendar, & begin exploring what it would take to reserve this time off from work/family responsibilities!
6. Read through the document below, from CTSP, that answers the question, "WHY GO?"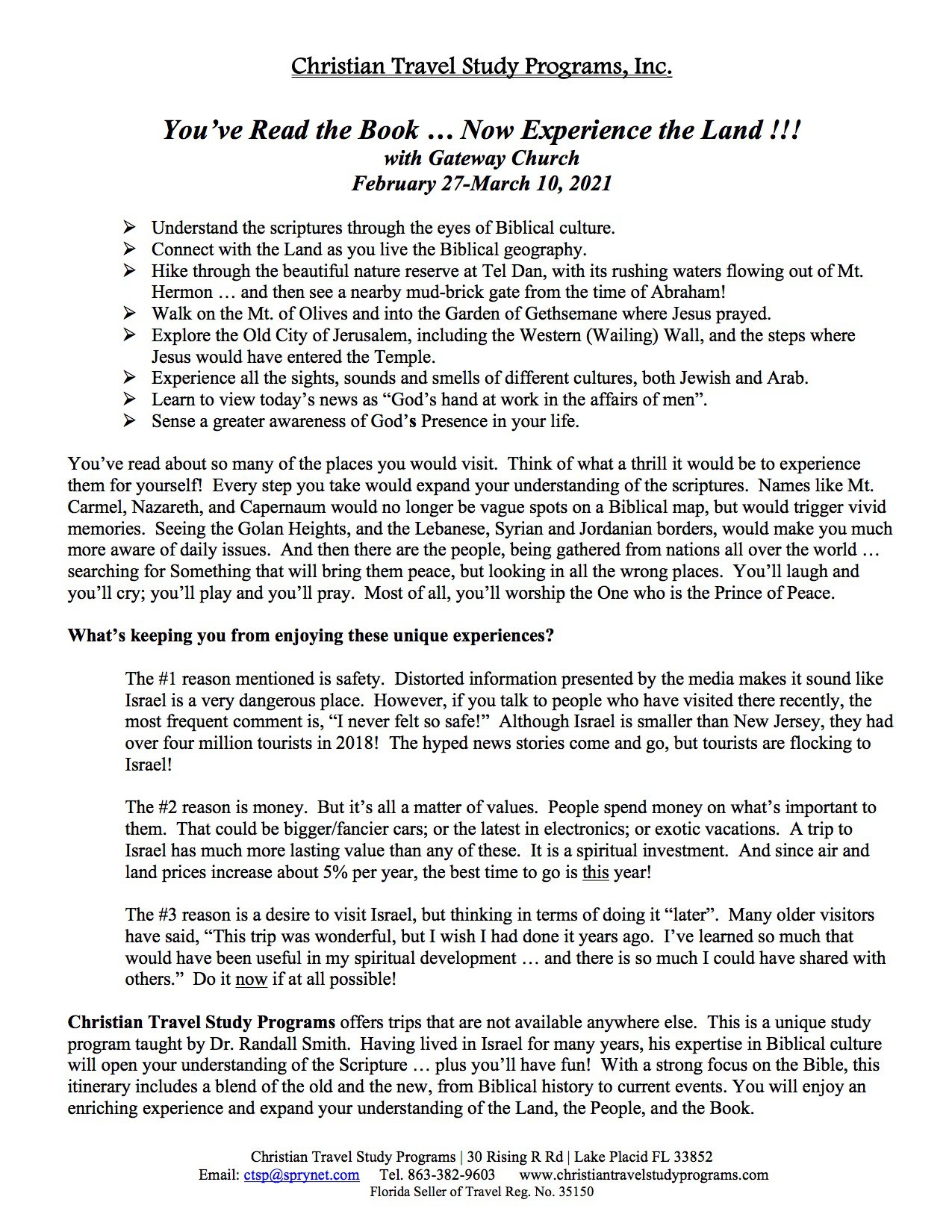 7. Consider others [Friends, Family, etc] who might enjoy this experience with you? The lodging costs are based on dual occupancy in the hotels, so…having a room-mate is the most economical way to travel!
I'm so excited to see what the LORD will do through this opportunity, as we seek to Encounter Jesus together…in the land where He was born, died, & rose again for us!
Here's the sample itinerary from a recent trip that I mentioned, which would be SIMILAR to the 12 day trip that CTSP is planning for us.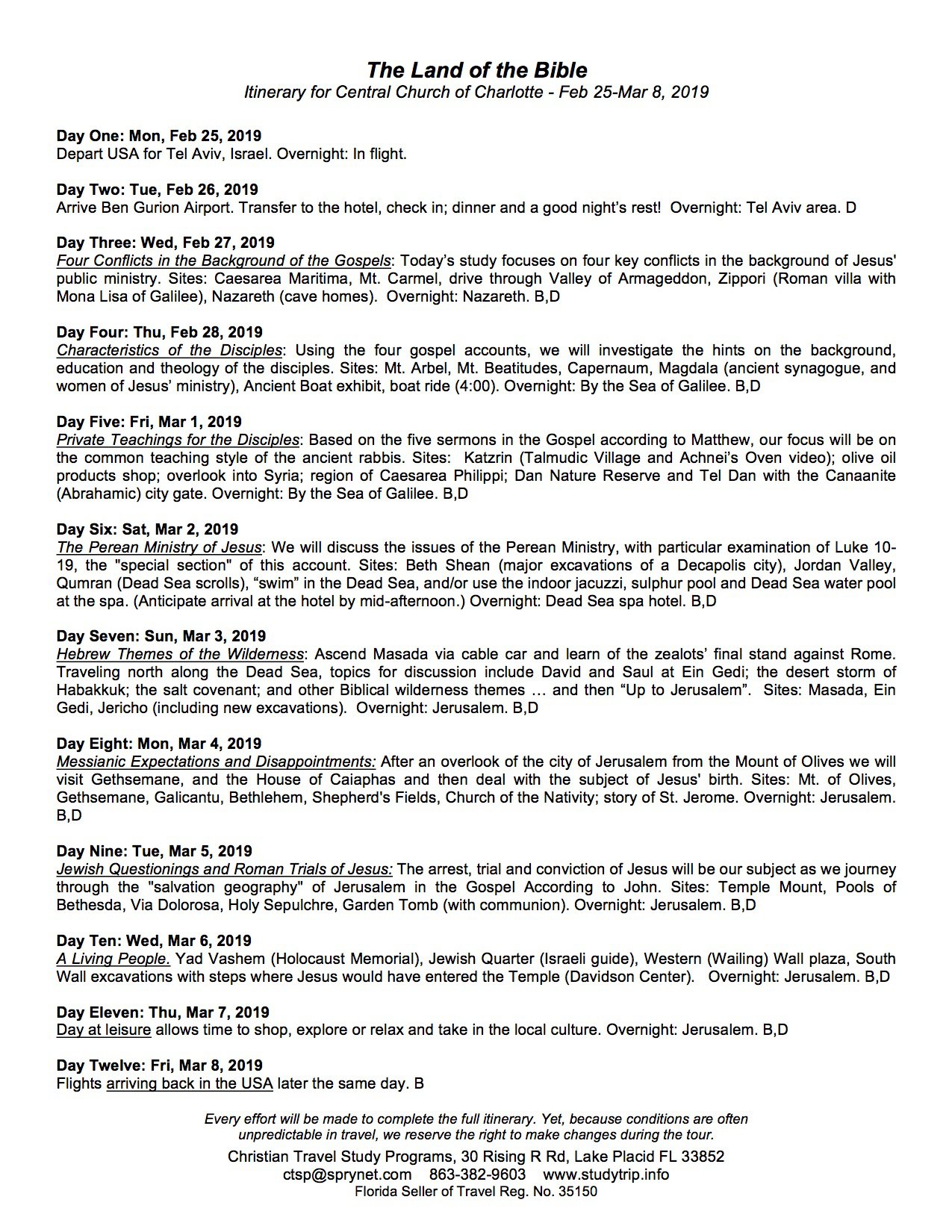 If you would like to be placed on "the list" as interested to attend this Study Trip, please complete the contact form below.