Israel Study Trip Information
Pastor Jon & Kelly would love to be your hosts for a "once in a lifetime" Study Trip to the Holy Land. The original trip scheduled for February 2021 has been re-scheduled to January 31, 2022.
This trip is organized through the Christian Travel Study Programs, Inc. Check out CTSP at https://christiantravelstudyprograms.net/ to learn more about this special organization.
Our trip will be led by Dr. Randy Smith, along with seasoned Israeli guides. You will experience a rich study experience, much more than a typical tourist trip. Please read on, through the links and the files below.
If you would like to learn more from Randy's teaching, go to https://www.1hour1book.com/ and https://randalldsmith.com/.
If you are interested in learning more about this trip for 2022, please complete the interest form which will be directed to Pastor Jonathan Damon who will get back to you with more info!
Questions, contact Pastor Jonathan Damon at jond@gtwy.church.
Trip Itinerary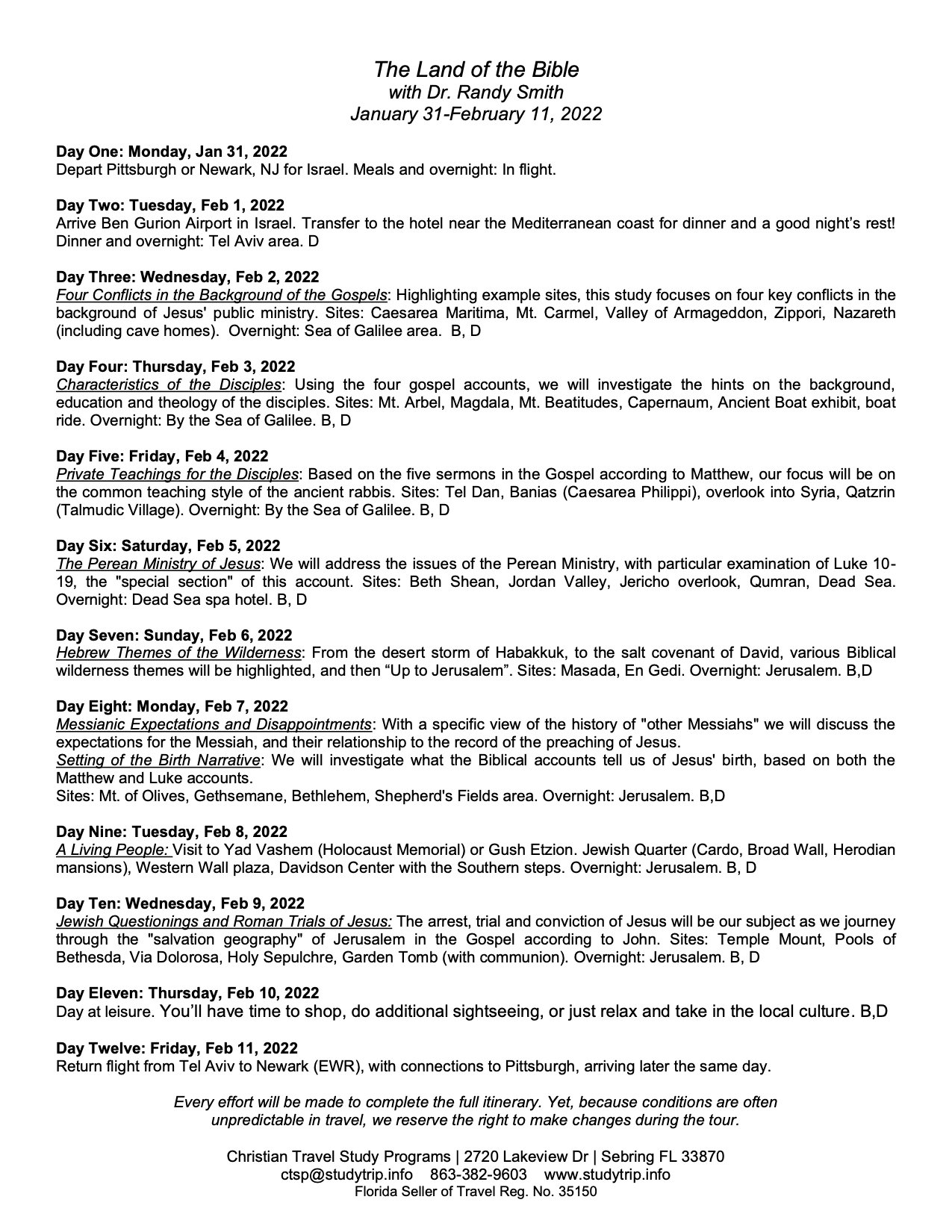 Why Go?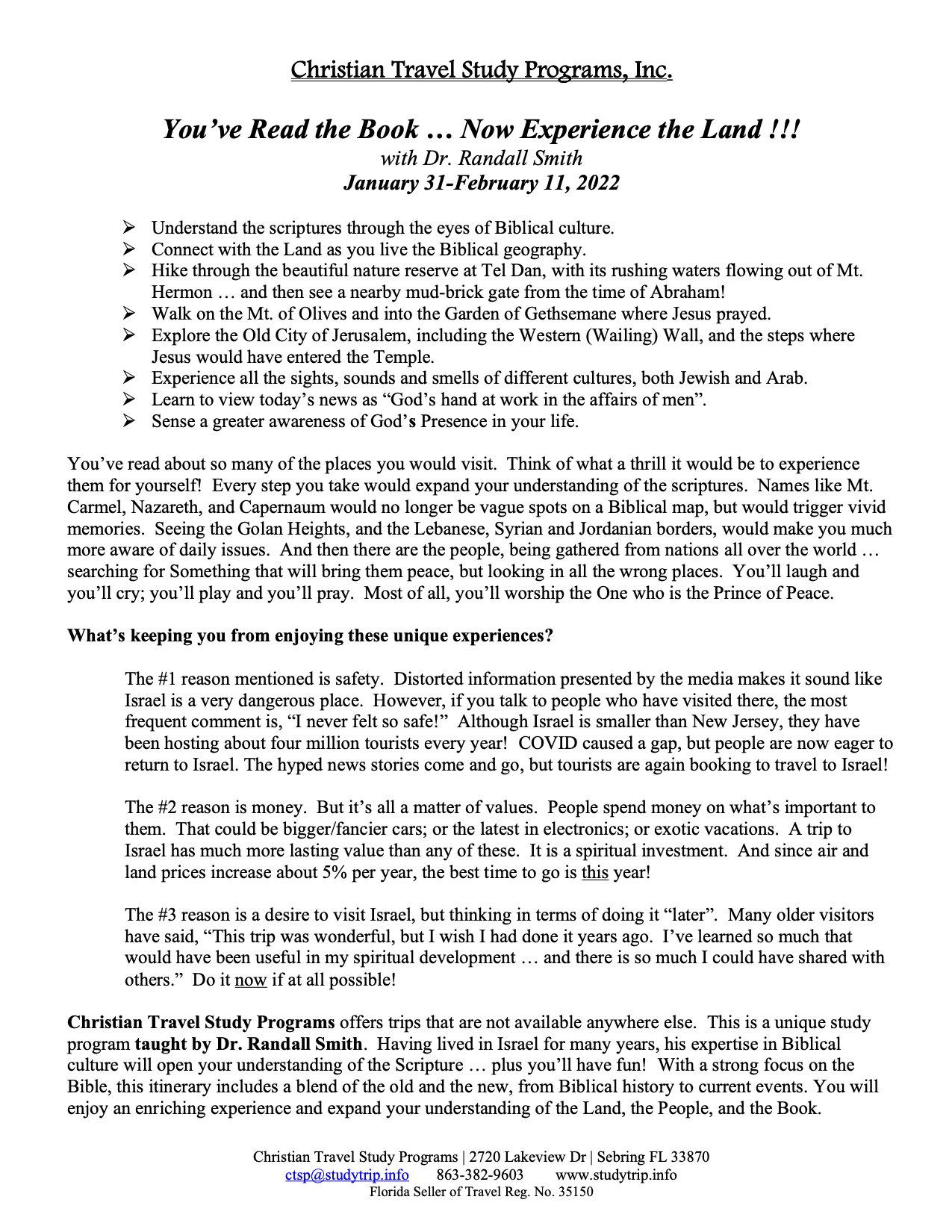 Trip Conditions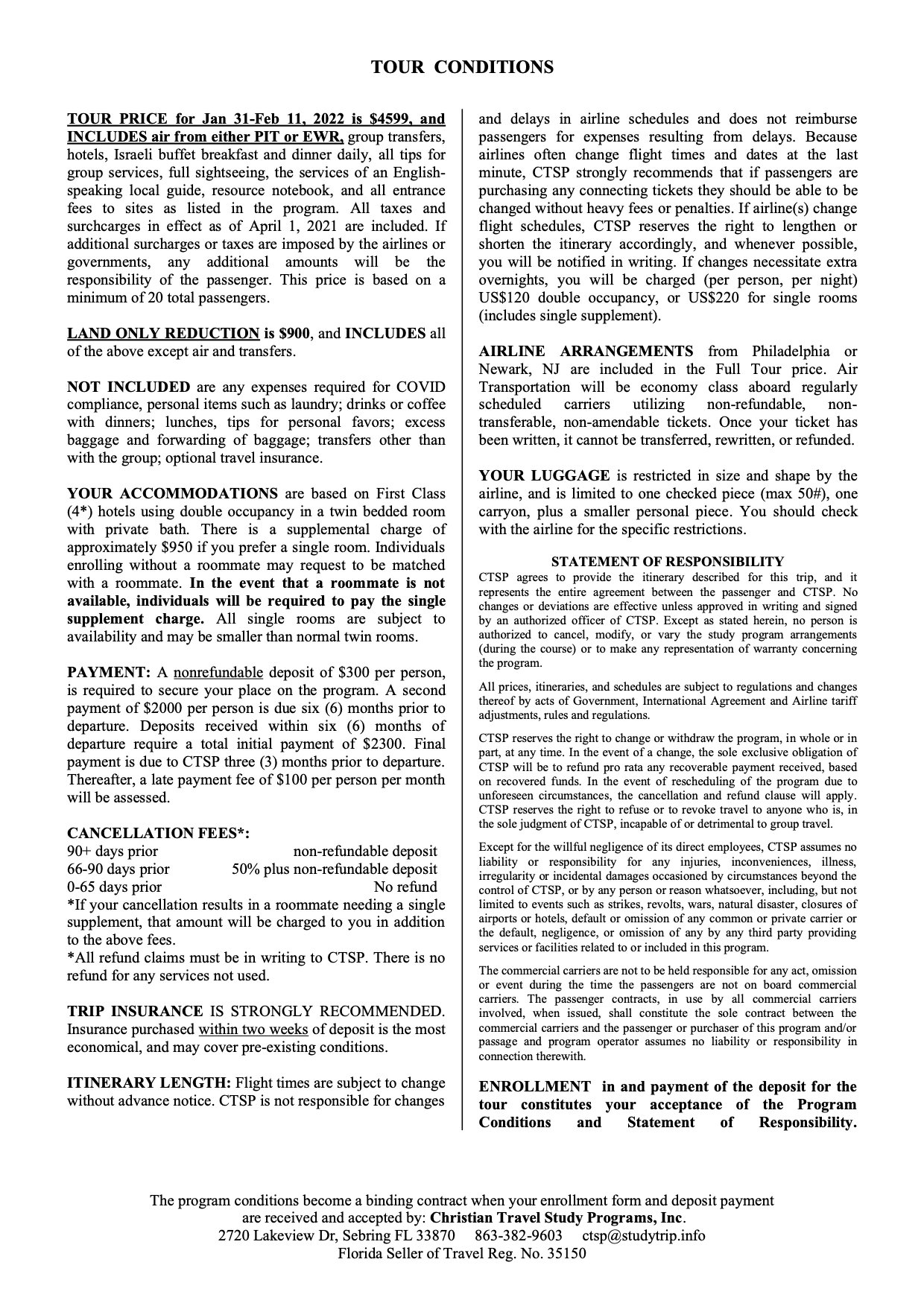 I am interested in more information...