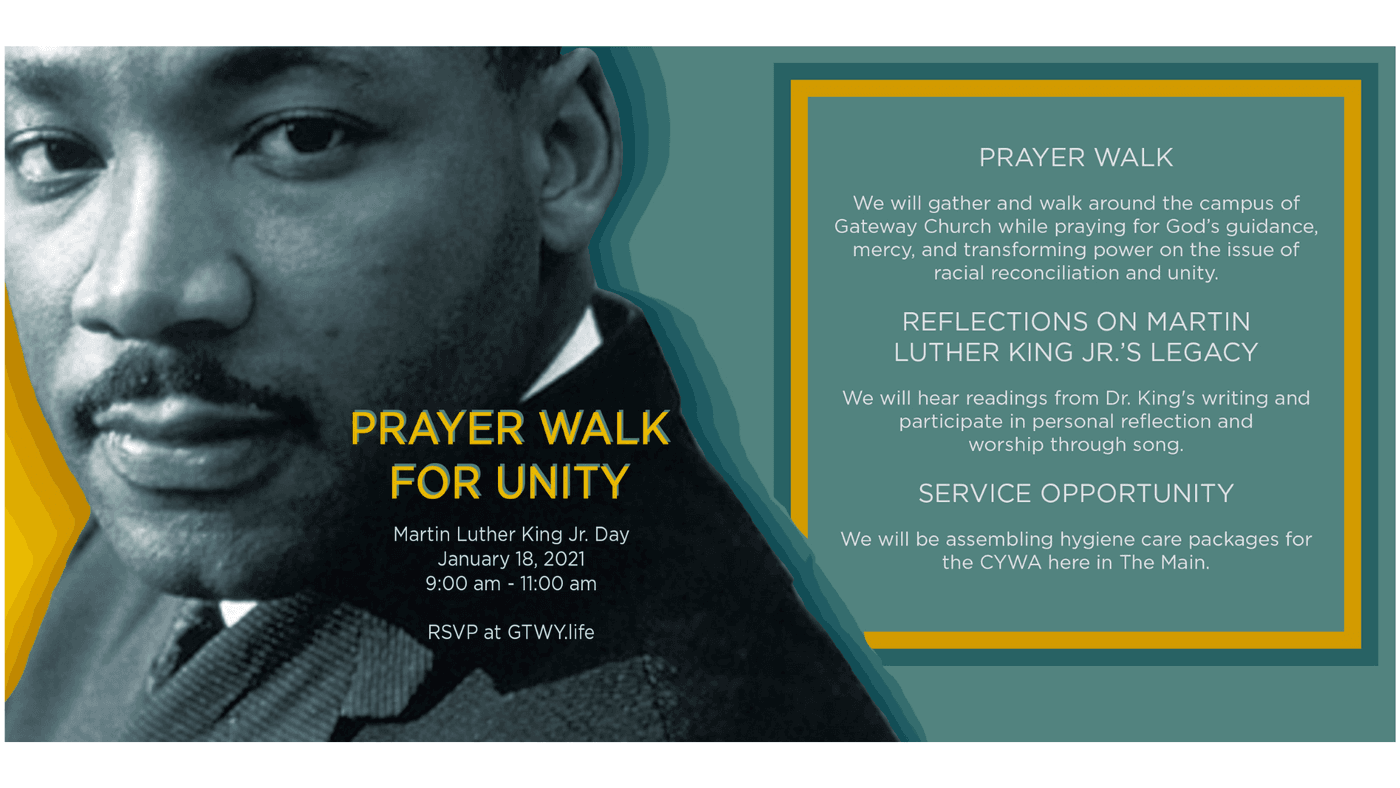 The Embrace Unity Team invites you to the celebration of Dr. Martin Luther King, Jr. on Monday, January 18, 2021 from 9:00 to 11:00am.
The celebration will begin at 9:00am with a prayer walk around the Gateway Church campus. We will return inside for a time of reflection at 10:00am and a service opportunity at 11:00am. Join us for all or part of the celebration.
Please keep in mind, as you prepare to join us, that masks are required at all times while you and your guests are on campus (medical exemptions will be honored and respected).
RSVP below by Saturday, January 16th. Space is limited so we encourage you to sign up today!