Thank you for being our guest today! It is our hope that you encounter and connect with the person of Jesus in a real and meaningful way during your time with us!
Our worship experience will last a little over an hour and feature, music, videos, testimonies, and a message from a part of our teaching team.
If this is your first or second time with us, please stop by The Connect in Atrium after the experience. We would love to meet you. This is your next step to learn more about who we are and ways that you can get connected.
Thank you for joining us today. You Belong Here!
STAY IN TOUCH
The main way we STAY IN TOUCH at Gateway church is through the website GTWY.life. This is the central hub for all your next steps and Gateway information! At GTWY.life you will find:
Event sign ups
YouVersion Conversation Notes
Weekly Study Guides
Get Baptized
Get Involved
Group Information
Give Back
and so much more!!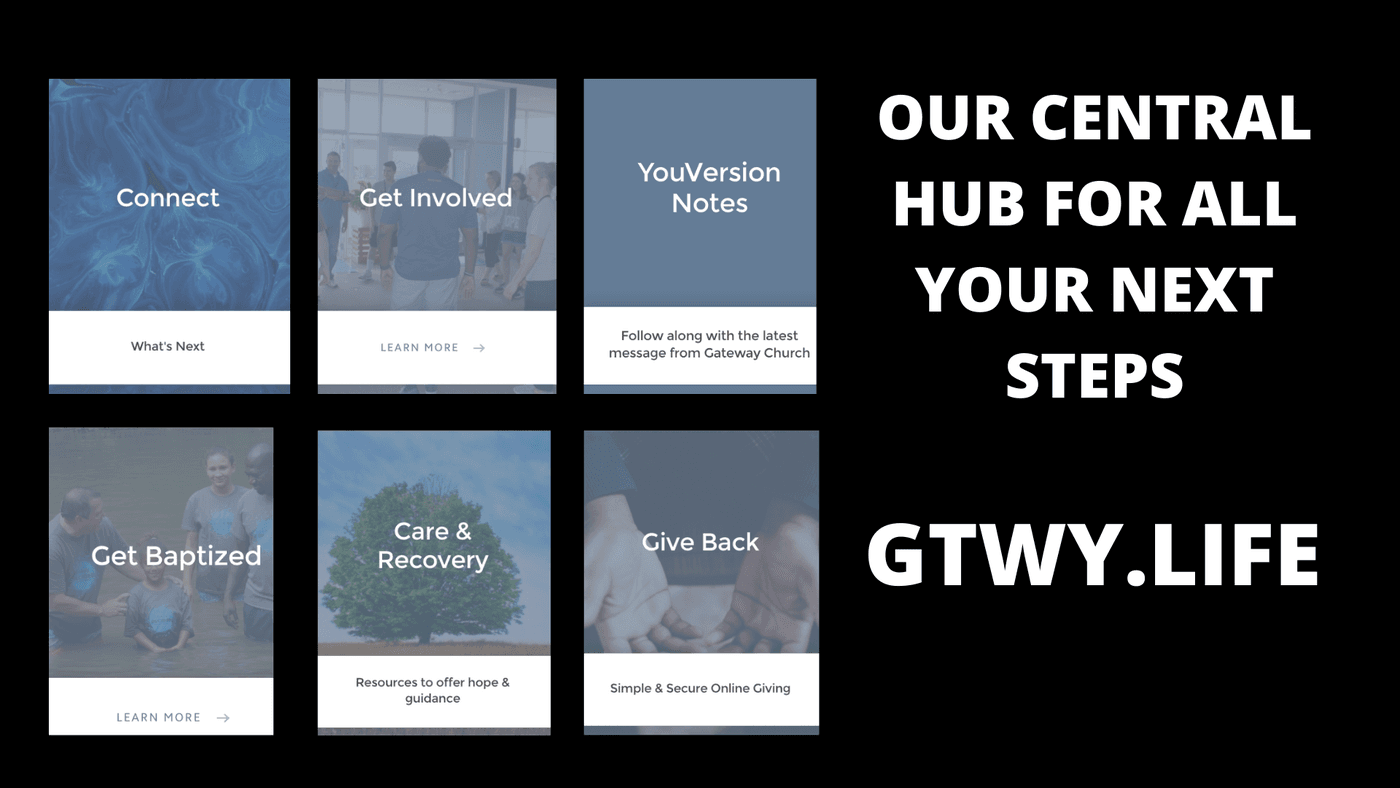 FIND YOUR NEXT STEP
Explore Next Steps at Gateway by:
E-news - Sign up to receive Gateway's weekly E-news which highlights upcoming events.
Gateway Groups - "Life is better in Circles" - Explore Gateway's Life & Discovery Groups
Connect - Let us know you are here today by filling out our online connect card!
PRAYER
Seeking prayer or spiritual guidance? Meet with a member of our Prayer Team at the front right of the auditorium after any worship experience.
CONTACT US
Parkesburg Campus
160 Cowan Road
Parkesburg, PA 19365
info@gtwy.church
Phone 610-857-0720
Office Hours: 10am - 3pm / Monday - Friday