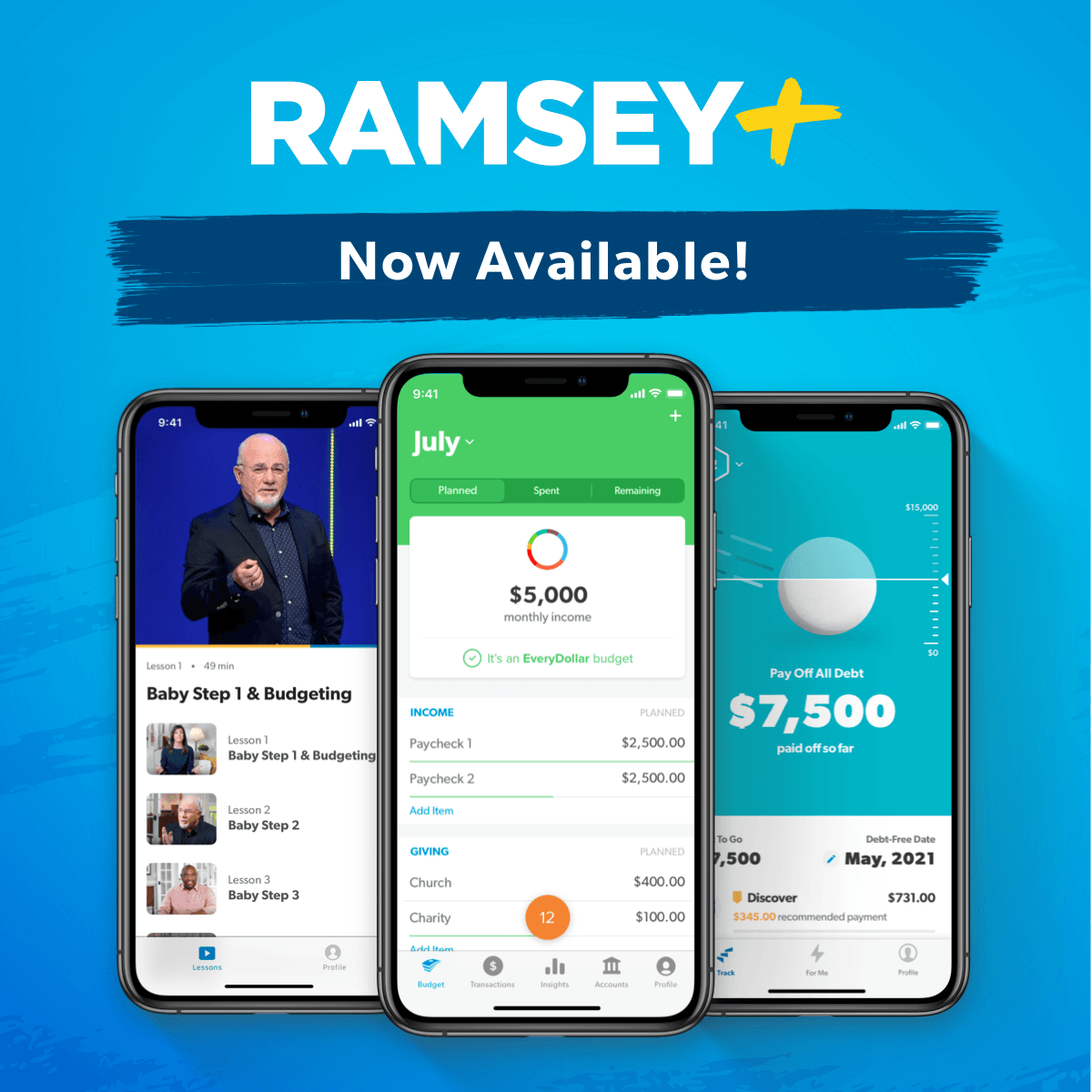 GTWY Church has invested in Ramsey+ for you to take a step towards life-change. This tool will give you more than the ability to handle money, it will give you HOPE and put you on a path to financial peace. We hope that you can attend a Financial Peace class on campus throughout 2021 but these tools are also available to use NOW from wherever you are.
We believe in this so much that we have purchased a full year membership for Financial Peace University and other courses, the budgeting app EveryDollar, and the BabySteps app just for you!
These will help you learn the plan, budget your money, and track your progress.
Thank you for joining us as we live and give as God intended and that we can all take steps to handle money the ways God instructs us to as we become better spouses, parents, workers, and stewards.
Follow the link below to get started, and if you have any questions please reach out to us!