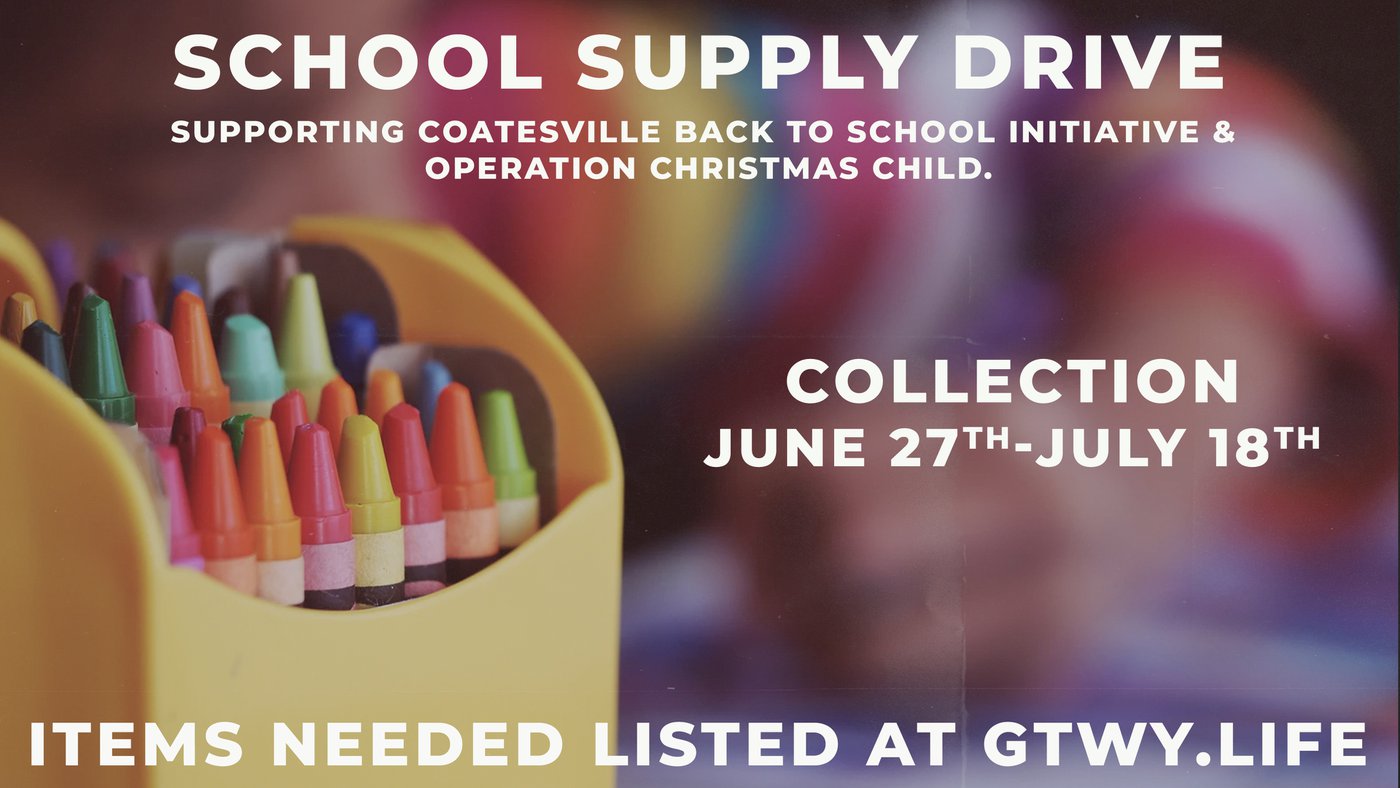 Gateway will be collecting school supplies from June 27th through July 18th! The collection will support the Coatesville Back to School Backpack distribution and Operation Christmas Child.
There will be a collection box located in the Atrium starting June 27th!
School Supplies List
Spiral Notebooks (1 subject with the wire binding)
Graph Paper Notebooks
Colored Pencils (12 pack)
Pencils (traditional preferred)
Pencil Sharpener (good quality please)
Erasers
Ink Pens
Scissors (rounded edge)

Coatesville Back to School Initiative
Coatesville Back to School Initiative is led by 12 different community groups that come together annually to help make sure Coatesville students are prepared and well-equipped to start their school year. Click Here for more information about Coatesville Back to School Initiative.
Operation Christmas Child
Operation Christmas Child is a project of Samaritan's Purse, an international relief organization. Their mission is to provide local partners around the world with shoeboxes filled with small toys, hygiene items, and school supplies as a means of reaching out to children in their own communities with the Good News of Jesus Christ. They ship these simple gifts outside the United States to children affected by war, poverty, natural disaster, famine, and disease; and to children living on Native American reservations in the U.S. Click Here for more information on Operation Christmas Child.
Gateway Church partners with Samaritan Purse to fill shoeboxes at our annual packing party and we serve as a collection center for our community!
Our annual Packing Party returns for 2021 on Sunday, November 14th.
Followed by National Collection Week from November 15 through 22nd.